Weigh the options. Create a plan.
What's your next step once you understand what the data means?
Experience and Guidance
MedBen Analytics is an extension of your team. You will benefit from our expertise, as well as from the growing experience of our other clients. As we receive feedback from all our clients, we update our portal, providing improved reporting for all clients.
Our expertise, combined with your own knowledge, will result in actionable ideas to improve patient experience and community health, reduce costs and increase profits.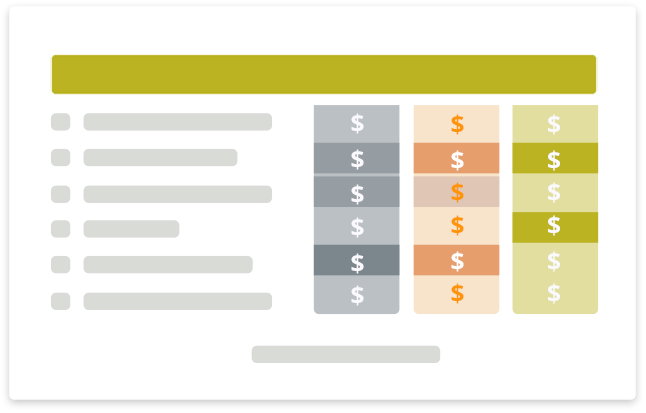 Explore our other services
Our audience-specific reports and dashboards help various stakeholders make better decisions.
We break down insights from surgeon performance to post-acute care, performance and readmission rates, and other categories.
How well is your plan working? We can help you compare your past and present results – from efficiencies to profits – and strategize for the future.
MEDBEN ANALYTICS MAKES IT EASY TO SPOT THOSE AREAS THAT CAN HAVE A REAL IMPACT.