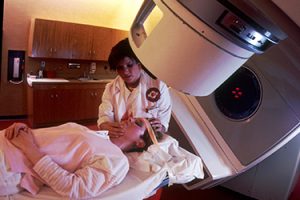 MedTech Dive reports
that the Centers for Medicare & Medicaid Services (CMS) has placed the proposed regulation for a mandatory radiation oncology alternative payment model (RO-APM) on its
long-term agenda
. Originally scheduled for an implementation date as early as January 1, 2020, the new regulatory agenda now lists July 2022 as a target… though CMS doesn't rule out an earlier implementation date if possible.
Proposed by the CMS in July, the radiation oncology model has received push back on multiple fronts. Electronic health record companies have requested an implementation date later than January 2020, while the American Medical Association has lobbied for a more limited, voluntary model.
As written, the RO-APM proposed rule will establish a bundled payment system for 40% of Medicare radiation oncology episodes, with the goal of saving up to $260 million over a five-year period. However, a CMS spokesperson told MedTech Dive that RO-APM is still "in the rulemaking process and has not yet been finalized."
MedBen Analytics will continue to monitor the progress of the radiation oncology model and will update you when we have additional information. In the meantime, if you have any questions about RO-APM or are interested in viewing a demo of our current reporting platform, please contact Manager of Operations Cari Coventry at 800-423-3151, ext. 405 or ccoventry@medben.com.