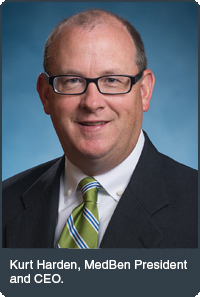 Happy New Year from the MedBen Analytics team, as well as everyone else at MedBen! I hope that 2019 brings you good health and prosperity.
As the old song (sort of) goes, what a difference a year makes! In January 2018, I wrote about how the cancellation of several mandatory bundled payment initiatives by the Department of Health and Human Services would indicate that the future growth of value-based care hinges on voluntary participation. Positive response to the voluntary Bundled Payments for Care Improvement Advanced (BPCI Advanced) model introduced last March only served to further drive home the point.
But a change of leadership at HHS brought with it a change in perspective. Rather than echo his predecessor's preference for voluntary participation, current Director Alex Azar revealed in November that he may revisit the possibility of mandatory models. No decision has been formally announced, but the initial indication is that in 2019, we will see the eventual rollout of a new mandatory initiative, most likely related to cardiac care.
We enter 2019 with many "ifs" flying around. Regardless, MedBen Analytics continues to be bullish about the long-term success of value-based care in general and bundled payments specifically. We remain committed to helping participating hospitals, health systems and physician groups achieve that success.
MedBen believes that the true buy-in from providers will only happen when a majority see first-hand how value-based care benefits them across the board — improving quality of care, reducing length of stays and readmissions, and reducing treatment costs, while at the same time not significantly affecting administrative workload. And while that's a pretty tall order, we're confident that our data analytics and reporting platform will continue to meet that criteria and provide the insights necessary to unlock value and efficiency
As always, we value your input. If you ever have a comment, question, or suggestion, do not hesitate to call me at 888-633-2364. I wish you all the best in 2019 and look forward to working with you.
Respectfully,
Kurt Harden
President & CEO, MedBen