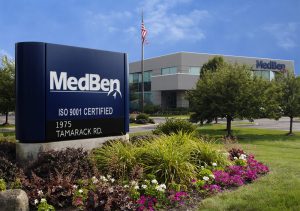 Since 2015, MedBen Analytics has provided bundled payment administration for health systems and hospitals. Now, MedBen third party administration also offers all-inclusive commercial bundled payment services for self-funded employers.
MedBen brings together employers with health care facilities to provide joint replacement services under bundled case agreements. Through these arrangements, employers know exactly what they must pay for a joint replacement procedure, while providers benefit from agreed-upon payments up front and increased steerage to their facilities.
MedBen Analytics reporting extends to employers as well. We provide self-funded businesses with an online executive dashboard that provides measurable and actionable data. Employers can use the reporting platform to spot risks, study trends and identify opportunities for improving care for plan members.
Hospitals and health systems are among MedBen's largest blocks of self-funded business, so we have a thorough knowledge of their unique qualities as plan administrators as well as caregivers. We welcome any opportunity to work with providers in our capacity as benefits management specialists.
If you're interested in learning more about commercial services available through MedBen, we invite you to call our Marketing Department at 888-627-8683. Or if you'd like information specifically about MedBen Analytics software for providers participating in Medicare bundled payment models, contact Manager of Operations Cari Coventry at 800-423-3151, ext. 405 or ccoventry@medben.com.