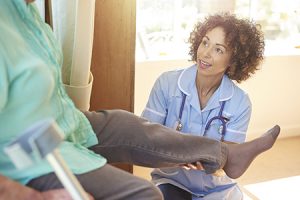 A new University of Michigan study reveals that Medicare spends about $60 billion more per year on post-hospital care than private insurance. It's a disparity that demonstrates the urgent need to find sensible alternatives to the standard fee-for-service arrangement.
As an article about the study notes, the Centers for Medicare and Medicaid Services (CMS) is working to "incentivize more judicious use of post-acute care in Medicare through the introduction of alternative payment models," including bundled payments.
Recent research of the Comprehensive Care for Joint Replacement (CJR) model shows that slow but significant progress is being made in reducing care costs without sacrificing quality, with much of the savings tied to post-hospital treatment. As more bundled payment models are introduced, the hope is that Medicare spending will better reflect the true cost of quality care while still properly compensating providers at all points of the patient journey.
To accomplish this goal requires strong data analysis to uncover inefficiencies and make improvements. The MedBen Analytics reporting platform is designed to help your business evolve with the changes in health care payments by feeding relevant payment information to your decision makers.
We designed MedBen Analytics with the express purpose of maximizing the value of care provided to patients. Our insights decrease ineffective costly treatment while helping providers to ensure the best patient care.
We'd be happy to show you how our reporting platform can work to your best advantage. To set up a demonstration, please contact Manager of Operations Cari Coventry at 800-423-3151, ext. 405 or ccoventry@medben.com.