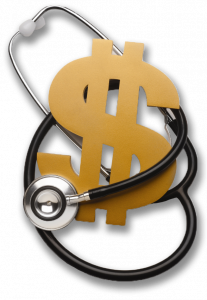 A recent study found that waste accounts for about 25% of U.S. health care spending, with wasteful spending costing Americans between $760 billion to $935 billion annually. Researchers determined that the highest amount of wasteful spending was linked to administrative complexity, and cited value-based payment models as a possible remedy.
"In value-based models, in particular those in which clinicians take on financial risk for the total cost of care of the populations they serve, many of the administrative tools used by payers to reduce waste (such as prior authorization) can be discontinued or delegated to the clinicians, reducing complexity for clinicians and aligning incentives for them to reduce waste and improve value in their clinical decision-making," the study authors wrote.
MedBen agrees that bundled payment models and other value-based initiatives have the potential to find and eliminate health care spending waste. Toward that goal, we developed MedBen Analytics to give hospitals, health systems and other providers the actionable insights needed to uncover inefficiencies and maximize quality care delivery.
Using the MedBen Analytics software platform, the user can access straightforward, interactive reports that give them a clear picture of what works and where opportunities for improvement exist. We organize and interpret the data so our clients can focus on making informed decisions.
Learn more about how MedBen Analytics can help your organization reduce wasteful spending by visiting our website or contacting Manager of Operations Cari L. Coventry at 800-423-3151, ext. 405 or ccoventry@medben.com.